On the old forum you could login 3 different ways. Using either your
Email Address and password
Username and password
UserID and password
This forum now only uses a
The Username here comes from your
UserID
from the old forum.
Please note that the password from the old forum will not work here as passwords were not migrated over as they are encrypted.
The easiest way to get your login details here is to use the 'Contact us' button at the bottom of the page or click
HERE
Include as many of your old details as possible.
I will then send you new details to login.
Or you can go to the old site
HERE
Click on 'User CP' then 'Profile' then 'Edit Profile' Then put your password in. You will then see this...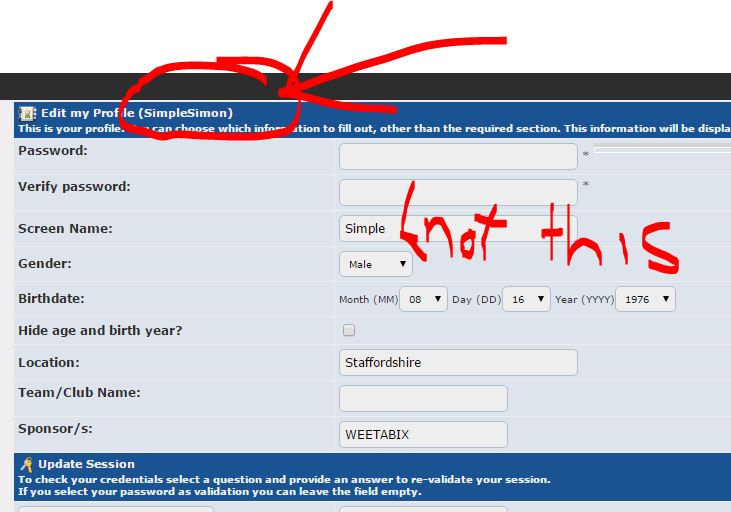 Circled is your UserID.
Then come to the new forum. Click Login, then Forgotten Password.
Enter the 'UserID' for your Username and your email address for your email. It will send you a new password. Follow the instructions in the email.
Copy it in exactly. It is case sensitive. If you have any characters in like _-+ you need to put those in too.
You can then change your name back to whatever you want on the new site after you login. You can also change your password. All this is done in the the User Control Panel by clicking your username and then clicking 'User Control Panel'
Hope that helps someone out..
This message is a global sticky for 10 days. It appears at the top of all the boards for 10 days.